The Art of Emotional Healing
Shifting Pain into Purpose
Black Girls Grieved (Grieved by Repeated Incidents of Everyday Violence that Ends lives & Disrupts families.) Black Girl Grieved- is a Resilient & Strong Group of Mothers, Siblings, Wives, & Daughters of loved ones, lost to violence, who are; Grieved by Repeated Incidents of Everyday Violence that Ends Lives & Disrupts Families.
We are fierce advocates that have become the voices of those who can no longer speak. Voices that tell the world, and everybody who will listen, that Our Children & Loved Ones were here; and that their lives mattered!!! We are Stronger together! Let's continue to build and repair our broken homes and communities.
Trauma/Grief Workshops
Rizpah Network, develops & facilitates Trauma/Grief Workshops, designed to help individuals, families & communities cope with traumatic losses, move through grief, and promote healing. For workshop or training call 202-910-6527 or email us at healingarts@rizpahnetwork.org
Art Inspires & Creates Opportunities for Change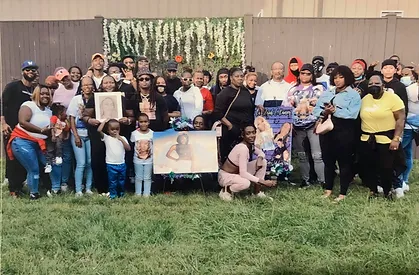 Capturing Lost Lives on Canvas.
"With Every Brush Stroke" Rizpah Volunteer Artists have been capturing the images of loved ones lost to violence on canvas, as a means of helping families to memorialize and honor, those lives tragically ended.  These portraitures are treasured gifts to children & families and have been, a source of healing for so many Rizpah Families. Rizpah Artists contribute 1 or more portraits per year, depending on their availability and to date, have helped to complete over 100 portraitures for Rizpah families. If you have lost a loved one to violence, and would like a portraiture please submit request below.
Faces Not Forgotten Partnership Rizpah Network collaborates with Faces Not Forgotten, a group of artists who paint portraits of children under the age of 20, who have been lost to gun violence. The families receive the original portrait and a copy is used to create FNF quilts that are exhibited nationally to raise awareness of this horrific loss.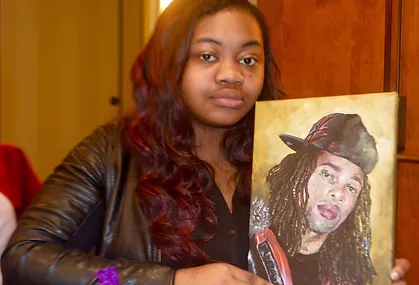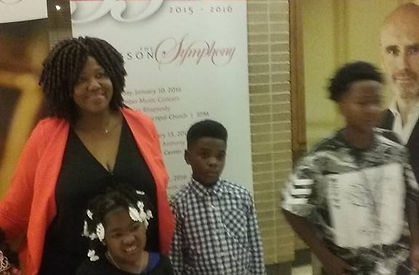 The Art of Giving Voice to the Soul
"Nothing Heals the Soul, like Good Music."Rizpah "gives voice to the soul, "by hosting & attending events, that utilize music, as a healing tool to both inspire and uplift. Rizpah families have attended Night Out's with the Jackson Symphony Orchestra, under the leadership of Irish Conductor, Peter Shannon and continue to explore avenues that provide both good music & a therapeutic release for our families.
The Healing Art of Generosity
The Art of Sharing & Caring
Rizpah Around the Christmas Tree
Holidays are the hardest time to navigate for children/families experiencing any loss, but traumatic loss adds an extra weight, that often sinks the joys of the season.
Each year Rizpah host, Rizpah around the Christmas Tree to share, show love, and put a smile, on the faces of children who have lost a parent(s) to violence. Just seeing, their faces "light up," with joy, makes what we do worth it! Our sponsors continue to help make this event special for Rizpah Families, and we'd love for you, to join us as well. 
For more information about, how you "can light up" a child's life during the Holiday Season. Contact us at 202-910-6527 or by email at chiquittawilliams@rizpahnetwork.org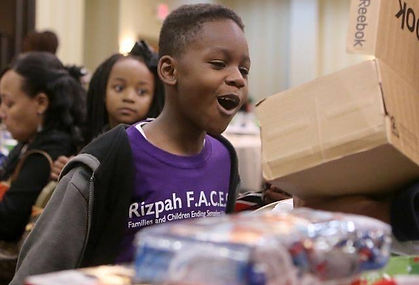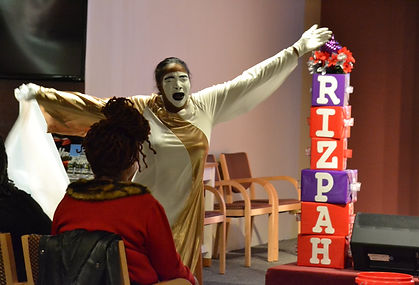 Healing Expressions through Movement
Rizpah F.A.C.E.S use dance as creative artistry that allows for individual expression. It is also curative in that, it has the power to heal our mind heart, & soul.